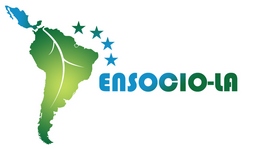 FP 7 project
Project start: June 2013
Project end: April 2015
METCENAS contact person: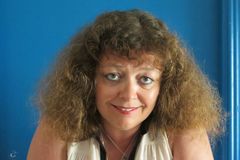 RNDr. Zuzana BOUKALOVÁ
Coordinator:
- Samui France, Francie
Partners:
- METCENAS, Czech Republic
- UPCT, Spain
- DLR, Germany
- MINCyT, Argentina
- CONICYT, Chile
- COLCIENCIAS, Columbia
- CONACYT, Mexico
- IVL, Sweden
- CARIRI, Trinidad and Tobago
- Fraunhofer, Germany
- IAI, Brazil
- HZDR, Germany
- CICITEM, Chile
ENSOCIO-LAC: Strategic, Sustainable R&I Cooperation with Latin America (Climate Action, Resource Efficiency and Raw Materials)
Type of funding scheme: Coordination and support actions (Coordinating)
Work programme topics addressed: ENV.2013.6.5-4 Knowledge platforms, networking and uptake of research results for more strategic international R&I cooperation
Name of the coordinator: Samui France
Project duration: 1.5. 2013 – 30.4. 2015
Objectives of ENSOCIO-LAC
As a Coordination Action, the ENSOCIO-LAC project aims at establishing sustainable and integrated research and innovation cooperation between the EU and Latin American Countries in the environmental field, namely in climate change, resource efficiency and raw materials; ENSOCIO-LAC will also help improve dissemination and the exploitation of research results in this area by different user groups. This will be achieved through networking and twinning of existing multilateral and bilateral projects funded by different sources, through the development of efficient interaction schemes between science, industry and users and the joint elaboration of future research priorities and joint activities. ENSOCIO-LAC will provide a network of networks.
These objectives will be pursued through the following project components:
Review of initiatives, networks and funding opportunities (WP2)
Climate change focussed actions (WP3)
Resource efficiency focussed actions (WP4)
Raw materials focussed actions (WP5)
Proposals for the joint research and innovation agenda, including policy and funding (WP6)
Networking, communication and dissemination (WP7)
Outreach of ENSOCIO-LAC: Support to the political dialogue
ENSOCIO-LAC will support the implementation of the Joint Initiative for Research and Innovation (JIRI) which was endorsed at the 2010 Madrid EU-LAC Summit. The mandate of the JIRI is, amongst others, to establish a regular bi-regional dialogue on science, research, technology and innovation to consolidate EU-LAC cooperation and to update common priorities, encourage mutual policy learning and to ensure the proper implementation and effectiveness of cooperation instruments. Climate change and biodiversity is one of the priority areas of the JIRI addressed by five bi-regional thematic working groups. The aim of the working group is to identify joint initiatives and mobilise stakeholders on priority areas of mutual interest.
ENSOCIO-LAC will contribute to the coordination of EU-LAC research activities related to the environment, focusing on the five key challenges outlined in the Work Programme:
Coping with climate change
Sustainable use and management of land and seas
Improved resource efficiency
Protecting citizens from environmental hazards
Mobilising environmental knowledge for policy, industry and society
ENSOCIO-LAC will improve the impact of current research projects:
facilitating the dialogue between researchers and policy makers on environmental challenges, solutions and options for collective action and regional cooperation,
facilitating program makers in developing instruments for project networking and results uptake,
supporting research communities in ensuring user involvement at crucial moments in their projects' life cycle,
developing pathways for the uptake for research results, establishing contacts between FP7 ENV projects and policy makers, industry and development banks.
ENSOCIO-LAC will foster future cooperation:
improving networking between ongoing EU and LAC projects (linking, twinning, establishing project clusters),
identifying opportunities for future cooperation,
providing support for setting up new joint projects,
identifying potential sources for funding (European, domestic, regional and international; public and private).
ENSOCIO-LAC will improve bi-regional cooperation beyond the project:
producing input on a strategic agenda,
fostering a dialogue with policy makers and funding agencies.
Project web-page: http://www.ensocio-la.eu