FP 7 projekt
Zahájení projektu: říjen 2009
Ukončení projektu: září 2013
Kontaktní osoba za METCENAS: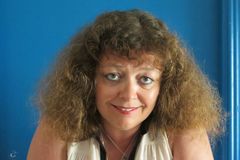 RNDr. Zuzana BOUKALOVÁ
Koordinátor:
| | | |
| --- | --- | --- |
| | | Deltares, Nizozemsko |
Partneři:
| | | |
| --- | --- | --- |
| | | METCENAS, Česká republika |
| | | HR Wallingford, Velká Británie |
| | | IRSTEA, Francie |
| | | SINTEF, Norsko |
| | | EIVP, Francie |
| | | Regional Environmental Center, Česká Republika |
| | | OXFORD BROOKES UNIVERSITY, Velká Británie |
| | | DURA VERMEER, Nizozemsko |
| | | ACCIONA, Španělsko |
| | | SAMUI, Velká Británie, Francie |
| | | MOSTOSTAL, Polsko |
| | | Laboratoire Central de Ponts et Chaussees, Francie |
| | | DELTASYNC, Nizozemsko |
| | | SOLINTEL, Španělsko |
| | | IFSTTAR, Francie |
Cíle projektu:
Hlavním cílem FloodProBE bylo navrhnout ekonomicky efektivní nástroje sloužící ke snížení škod způsobených povodněmi na městských územích. Za tímto účelem byly v rámci projektu vyvinuty technologie, metody, koncepty a nástroje pro účely posuzování rizik a pro přizpůsobení budov a infrastruktury vyšším protipovodňovým bezpečnostním standardům.

Webové stránky projektu: http://www.floodprobe.eu
Projekt FloodProBE byl dne 30.9.2013 ukončen. Veškeré výsledky projektu jsou k dispozici na webových stránkách www.floodprobe.eu. V případě zájmu o spolupráci v oblasti protipovodňových ochran nás neváhejte kontaktovat.
---
FloodProBE
FloodProBE was a research project supported by the European Commission addressing "Technologies for Improved Safety of the Built Environment in Relation to Flood Events". The project addressed research topics under the Framework Seven programme ENV.2009.3.1.5.1. FloodProBE started in November 2009 and runs for a period of 4 years.
The principal aim of FloodProBE was to provide cost-effective means for flood risk reduction in urban areas. To this end, FloodProBE developed technologies, methods, concepts and tools for assessment purposes and for the adaptation of new and existing buildings and infrastructure.
The objectives and principal aims were:
To improve methods for assessing the vulnerability to flooding of the urban environment, especially by extending conventional methods with the ability to assess indirect impacts of damage to networks and assets with a high value density.




To improve the understanding and assessment of urban flood defence performance in order to develop suitable protection measures and to increase the cost-effectiveness of future investments.




To develop and test construction technologies and concepts to improve the performance of existing and new flood defences and for flood-proofing of the urban environment.




To integrate the knowledge developed in the project on assessment of vulnerability of urban areas and flood defences as well as the newly developed construction technologies and concepts to support holistic flood risk management strategies.




To contribute to guidance in flood risk assessment and flood management practice in the urban context and thereby support implementation of the EU Flood Directive.
Work Programme
Research activities have been structured according to the following work packages (WP):
Six different pilot sites / case studies across five countries have been established for collaborative work under FloodProBE. Each pilot site relates to specific aspects of the FloodProBE work programme; whilst each site may link to more than one work programme area, no one single site links to all.
The selected sites comprised:
Rotterdam Airport, Dordrecht, Humber Estuary, Trondheim, Orleans, Prague, Gloucestershire (case study)

Description of all sites can be found in FloodProBE sites - An Introduction document.